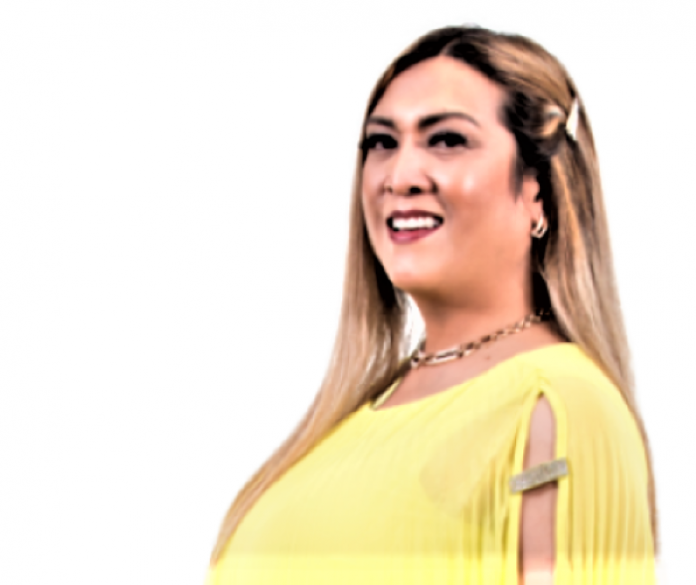 Photos: Supplied.
By Queenie Lee Tanjay (Filipino-Kiwi Hero Award – Journalist of the Year 2021)
In the age of stars burgeoning everywhere throughout social media, it is a challenge for any artist to stand out and thrive in competitive musical scenes. Apparently, what works for successful breakthroughs is introducing a unique twist to the style and creating a brand that lauds representation, empowerment and creativity. One person who embedded these elements in to make waves in the industry is Joey Vee – the recent recipient of the Filipino-Kiwi Hero Award for Filipino Showbiz Impressario of the Year.

Joey currently manages her world-class group, Melodika – a singing quartet composed of non-Filipinos whose hearts belong to celebrating OPM (Original Pilipino Music). The band definitely gives the ultimate eargasm to Pinoys, singing popular hits such as 'Kahit Maputi ang Buhok Ko', Parokya ni Edgar's 'Harana' and APO Hiking Society's 'Panalangin'. Their serenades easily became one of the highlights of recent community affairs such as the Filipino Kiwi awards and the Embassy's online celebration of Buwan Ng Wika.

Joey primarily took part in the eventual rebranding of the group – from 'DC Boys' to now what she calls "the best bunch ever", composed of Kane, Sam J, Khristel and Shane. The revamp has led to nothing but a celebration of the best of both worlds, of being Kiwis and Pinoys at heart.

"We focused on OPM because I'm Filipino and I want OPM to have a niche and Filipino music is really either soothing or challenging, which we both like."

To date the band has registered 4 singles in its name. Its biggest breakthrough happened in 2018 when they were nominated at the CMAs (country music awards) in Nashville.

The success of the band understandably emanates from Joey's long immersion in the music industry as a performer. Joey has come a long way in her career from her Philippine roots to conquering the world stage.

"I started singing professionally when I was 11 years old. In the PH I was a member of a show band then we hit it big," she reckoned. "In Manila, I started at channel 5 then 7 then 2. From 1997 to about 2006 we were filling up all major nightclubs and bars as a band."

Long afterwards, she explored the international scene, performing in lounges, clubs and casinos. "When I was singing in Las Vegas as a lounge singer I had to learn all sorts of music … jazz, bossa nova, scats, etc., but my style is more power ballad really."

"In the US I basically toured California. But when I was discovered and managed by Kenneth Edmonds aka babyface, that's when my career bloomed as a solo singer. I was able to work with different international artists then."

Joey also expanded her scope as an artist by appearing on the screen for shows like 'Sa Linggo Napo Sila', ASAP and MTB for channel 2 and 'Salo Salo Together' for channel 7. One of her notable projects was her role in Recuerdo de Amor as what started to be a singer only, but then transitioned into having dialogs with the lead actor Diether Ocampo.

In New Zealand she landed cameos in the TV series Shortland Street and the comedy-drama-themed Nothing Trivial.

Professionally, Joey also explored the field of below-the-line marketing for which she coordinated big-scale events at Araneta Coliseum and the SM Mall of Asia in the Philippines.

During the pandemic Joey has found productive time to produce music and concentrate on Melodika.
"From the Waikato, they have worked closely with several Filipino acts and have released their own OPM compositions," Joey confided. "They do have an original Maori song which they hopefully will be able to release and have recognized as well."

With the group's current stride and the positive recognition from the community, Joey sees better days ahead of the band. "After all those hard years it's starting to pay off," she ended.
https://www.youtube.com/channel/UC36AlYL–X6xflZ6p9QR9tw