By Queenie Lee Tanjay
Filipino talent is put under the spotlight afresh with the first feature of a Tagalog original in an Aotearoa-produced series premiering this March 28, TVNZ 2, at 9:35pm. But you can now view it on TVNZ On Demand.
"Albularyo" touts the rich Philippine folklore in the six-episode sequence, 'Beyond the Veil', featuring indigenous storytelling from Māori, Pasifika, and Filipino cultures.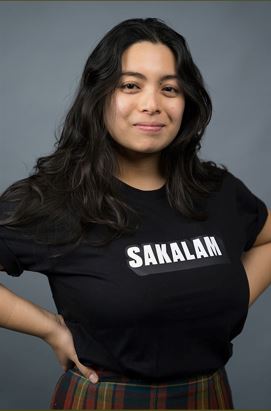 The episode was written and directed by Filipina Mia Maramara, (pictured left) alongside Hweiling Ow and in collaboration with producer Morgan Leigh Stewart and NZ On Air and Te Mangai Paho for the co-funding.
The story introduces the journey of estranged siblings, Gloria and Robert, after the death of their parents. "Gloria is a Filipino- Kiwi doctor in her 30s, an ate figure and a strong female lead coming back home for the first time, while Robert, her younger brother has already been integrated into New Zealand society while growing up," Mia revealed.
Their story intertwines with the struggle of their grandmother, Lola Mim, the Albularyo, as she transitions into a new life away from home. "She is very strict, but she loves her family so much. Unfortunately, being in New Zealand is very hard on her and so she succumbs to turning into a manananggal," Mia detailed further.
The show is nostalgic and familiar to folklore fans and geeks, even to ordinary Filipinos who grew up with superstitions, tales and myths. The albularyo and manananggal are popular denizens in Philippine lore and supernatural narratives, dating from the pre-Hispanic era.
An albularyo, witch-doctor or faith healer, is revered by some because of his specialty in herbs and his power to communicate with spirits. He is often portrayed as a hermit with a superfluous collection of potions and concoctions rendered for various sickness and prayed manifestations.
A manananggal, on the other hand, is a hideous depiction of a vampire woman with a detached torso, feared by many during the night when it looks for its prey.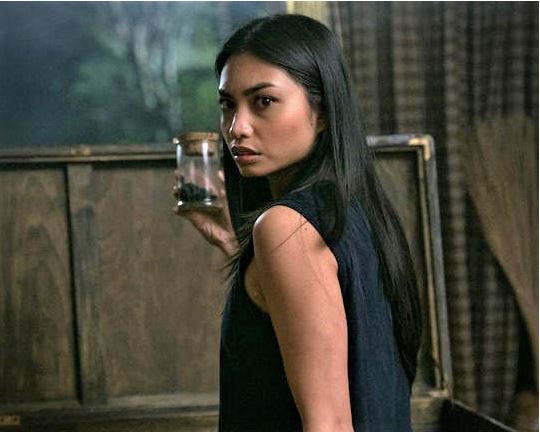 The episode was produced by MHM productions, named after the three producing and directing bigwigs, and will run for 22 minutes on air.
The cast includes Clarisse Uy, Marwin Silerio, Luciane Buchanan, Meg Sydenham, Lourdes Santos, Precious Joey and Raphael Perillo.
Other series episodes exploring unique plots include 26:29, From The Mist / Te Pao o te Patupaiarehe, Tappy, Taumanu, and Te Āo Mārama.
Editor: Please note that the video by Mel Fernandez was recorded during the casting call. All roles have been filled. Mia Maramara has been nominated for the 'Filipino-Kiwi Film Director of the Year 2022' : www.filipinoheroes.nz