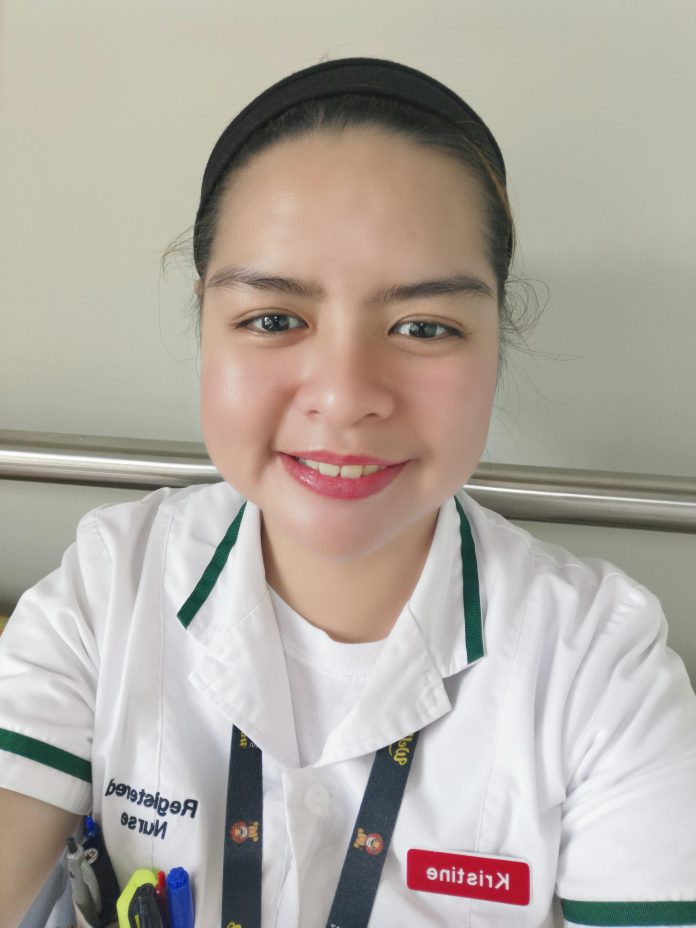 BY QUEENIE LEE TANJAY
Hard work takes you places; passion brings you closer to your dreams. This cliché mirrors the persona of none other than our Filipino-Kiwi Hero awardee (Nurse of the Year 2020) Kristine Dianne Balatbat.
The community honours Kristine, 31, a Filipina nurse based in Wellington, for her notable services to palliative care while championing kindness and dignity in her works.
From her services in Shona McFarlane retirement village to her works now on the Capital & Coast District Health Board (CCDHB), Kristine never fails to manifest her passion to people, especially those experiencing terminal illnesses and wanting to achieve a better quality of life.
"It's really different when you show kindness and respect to other people. You are looking forward to each day full of energy," she professed. "I take Jesus as my ultimate inspiration in my works and try to embody His face to the people I look after."
Even in these unprecedented times her passion for the community remains undeterred. In a previous feature she described how she displayed Filipino resilience as a frontliner during the lockdown period. It can be figured out through her statements that being optimistic and grateful is part of her daily mantra.
As a result her contributions to the community do not go unnoticed. On the recent International Nurses' Day on May 12 she received recognition for upholding best practices and dignity in her services towards patients going through hard transitions in life.

With respect to the concept of 'Manaakitanga', which means respect, caring and kindness, Kristine was deemed to be the best representation of it.
"As a nurse I regard caring with respect and dignity as not only part of my job, but as my passion as well. It's really different when your career is the same as your passion. Everything that you do makes you feel self-accomplished," she said. "The award gives me more motivation to work and opportunities to help more people."
Her upbringing, as it turned out, speaks to her persona now. "I didn't have the chance to take care of my grandparents while they were still alive. This made me devote my time to taking care of my patients very well, especially the elderly ones," she said.
Kristine graduated with a Bachelor's in Nursing at La Consolacion University Philippines (formerly the University of Regina Carmeli) in Malolos, Bulacan. She worked at Emilio District Hospital for seven and a half years as a registered nurse on the general wards.
In 2018 she made a career move by taking the Comprehensive Assessment Program for International Nurses at Whitereia Community Polytechnic in Porirua. Right then she achieved her milestones as a professional here in NZ.
"My career highlight, I can say, is the transition from working at the rest home to the CCDHB. The set-ups are different, but the rest home gave me a good training ground to start my career here, especially regarding having a patient-centred program."
When asked to compare her professional practices between the two countries, she said, "Here in NZ nurses are well compensated. Care and treatment schemes are different, as well as the bounty of resources to supplement them."
"The good side about the nursing practice in the Philippines is learning how to be resourceful with the things available at hand. It taught me to become flexible and adaptable," she continued.
Today Kristine is not only exploring life in her profession, but also in her newfound home.
"My journey here in NZ is remarkable. I lived in different places and met lots of people who helped me to become who I am today." She ended. "God has a unique plan for every individual; I believe in and continue living it."
Editor – The Filipino–Kiwi Hero awards recognize our kababayans making significant impacts on the Filipino – Kiwi community in community services, business, entertainment and sports. They seek to promote a sense of belonging here in NZ by highlighting outstanding Filipino contributions to society.T