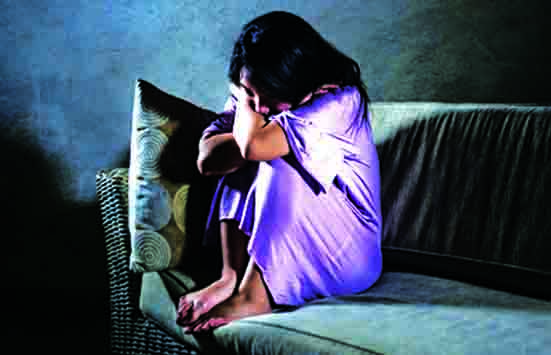 WHEN STUDENTS GO BADLY OFF COURSE
by Mel Fernandez

The New Zealand dream can turn into a nightmare for some international students.
In this case, Diana initially invested about P30,000 to sign up for a course of study which was totally unrelated to her previous background. That outlay was only the tip of the iceberg. Over the last 10 years her family had to bear mounting costs to remain here.
AUCKLAND – Are international students being dragooned into enrolling for a particular course of study at pre-selected schools by unscrupulous immigration advisers, or are they free to make an informed choice based on their inclinations and career goals?
Diana (not her real name), 45, a Cebuan, came across an immigration adviser's booth at a mall in Cebu City and was curious enough to stop and ask for some information.
Diana was invited to the immigration company's office and claims that she, "was not adequately informed about the different immigration pathways, but the company promoted the 'student visa pathway' to apply for residency.
"We were then pressured to enrol for a course of study immediately because, according to the adviser, the student visa policy was going to change very soon.
"So we rushed up. Everything was rushed. The adviser did not give us a choice of courses or schools.
"She was insistent that I take a Diploma in Business course or I could not go to New Zealand. And if I took any other course I might not be successful with my student visa application.
"I now realize that the agent was trying to speed everything up so I would make a quick decision.
"I paid them P30,000 before they lodged our papers with NZ Immigration.
"This amount did not include the medical fee and the course fee.
"Plus I had to pay for the FTS (financial transfer support) as well as insurance. The insurance cost is very expensive."
FMN: In hindsight, what would you have done differently?
Diana: "Overall the agency is very good; I don't have any problem with them."
But Diana claims that, "they didn't tell me clearly that there were other pathways to residency apart from the student visa.
"I believe that I could have applied for a work visa based on my qualifications".
She further claims that, "I was not offered a choice of courses to select from based on my career goals and my inclinations. The school was pre-selected for me by the agent; I believe it was one they were promoting.
"The whole purpose of my coming over here was to become a permanent resident, of course, not just for an education", she adds. "I've had sufficient education already.
"Over here I took a Diploma course, but I already have a Master's Degree in Business Administration from the Philippines.
"I wanted to transfer to another school to take up a culinary course. I heard it was possible for me to take up that course, even though I had no background in that field, as long as I can afford to pay for it.
"I wanted to take up the culinary course because cooking is my passion and I eventually wanted to set up a business here."
FMN: Why didn't you choose the culinary course in the first place?
Diana: "Because, as I've said, I was not given a choice. I was told that I could not enrol in a course of my choice if I didn't have a background in it.
"What upsets me is they didn't tell me that it is possible but we have to take the risk.
"Two months after I started the course I asked the school where I was studying if they would refund my course fee so that I could switch courses.
"I was told that it is not likely that NZ Immigra-tion would allow us to switch courses."
FMN: Why did you choose New Zealand to settle in?
Diana: Because I have lots of friends here and classmates have also settled here.
"I've read and seen on TV that it is a very good place to live and the environment and climate are not that bad.
FMN: Do you know where students can go to if they need help in sorting out their study related problems?
Diana: No.
FMN: What's your advice for people planning to come from the Philippines who are in your situation?
Diana: "I would really advise them to verify everything first.
"Don't rush. Try to dig deeper. Get information about what is the best course of action."
FMN: Is there anything positive that has come out of all this?
Diana: "There was nothing positive about this experience and I became emotionally depressed. I realize, maybe, it was partly my fault too. I trusted people."
UPDATE: This article is one of many stories about international students whose New Zealand dream had gone horribly wrong that we have been featuring over the years.
Even after spending a fortune in course fees over about ten years Diana was not successful in gaining residence and had to return home recently.
Photo credit: Marcos Calvo Mesa