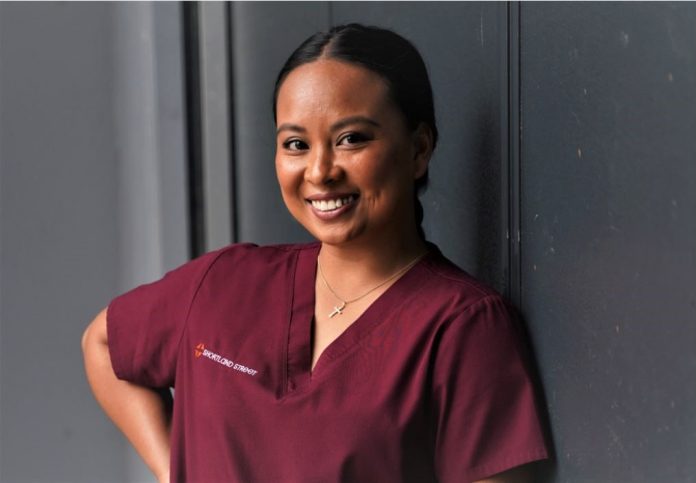 AUCKLAND – A multifaceted Filipino actor, dancer and creative producer and recent winner of the award for Outstanding Stage Performer at the Filipino-Kiwi Hero Awards, Marianne Infante has made her Shortland Street debut as Nurse Madonna Diaz on 23rd July, 2021.
Infante's whakapapa and whanau is from Pampanga, Philippines. She grew up there until she and her immediate family moved to Ōtautahi (Chch) when she was 11 years old.
Graduating from Unitec in 2016 with a Bachelor in Performing Arts, Majoring in Screen and Theatre Acting. Along-side her passion for the stage and camera, she also likes to pursue her interests in the behind-the-scene-actions such as: directing, writing and producing.
Her character Madonna Diaz, a Filipino registered nurse, who was a well-respected DON, running a tight ship at her local hospital in Manila, when a certain ED patient changed the course of her life forever.
Madonna fell hopelessly in love and moved to New Zealand to marry her kiwi husband. She studied hard to become a registered nurse in NZ as soon as possible so she could continue to financially assist her parents back home.
Infante says she can identify with her character in the ways that they are both very outspoken, determined, loud and tenacious when it comes to their work and their roots.
"It is equally exciting and nerve-wracking, but at the core of it all, I feel very honoured to be the first major role to represent the Filipino community on Shortland Street.
"I would be lying if I said I wasn't feeling the pressure but I cannot wait for Aotearoa to see how Madonna shakes up the place," comments Infante.