By Queenie Lee Tanjay
ROTORUA – If you've acquainted yourself with young Miguel Manaig in one of the community hubs in Rotorua, you'd be surprised to know that this young gentleman only moved to New Zealand two years ago. With several accolades now under his name in academic and community engagements, this trailblazer is on his way to amplify youth and community empowerment.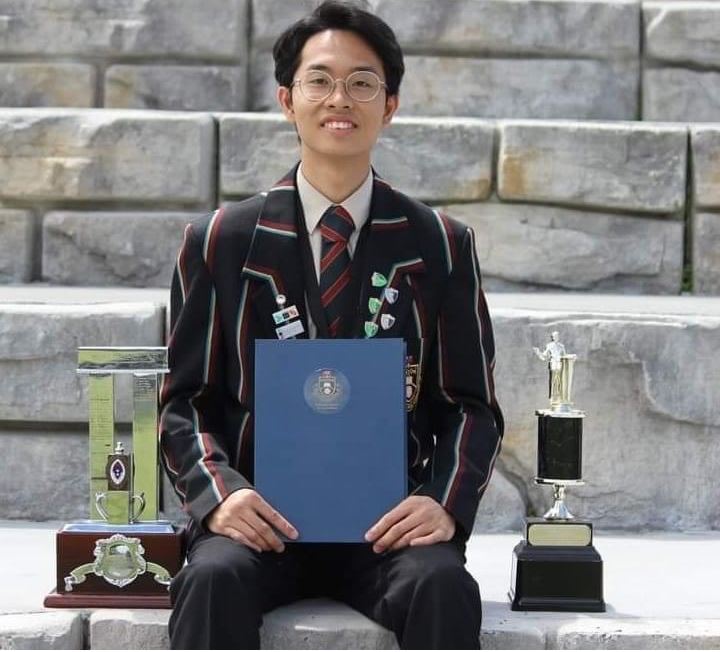 Miguel, now in transition to university, arrived with his family in 2020 just two weeks before the lockdown was initiated to arrest COVID transmissions. For the whole family it was a dream come true; finally stepping on the 'promised land' after months of planning and praying. Regarding himself as fortunate for the opportunity, Miguel perseveres with excelling in his academic and community endeavours to gradually build the life he envisioned for his family.

With only 24 months in New Zealand, one could call it premature to say that Miguel has found his niche here in his newfound home. But glamorous as it may sound, his journey of becoming was not a straight-line path. Prior to moving to New Zealand Miguel experienced his share of lows and stabs to his self-esteem, being dumbfounded by the immense expectations of being an achiever. "Some things didn't turn out well in the process. From being a performer I suddenly shied away from the limelight and just focused on other things. Suddenly I feared public speaking."
But waiting for his time to shine again proved to be transforming as it turned out. It was then that he found a greater sense of purpose through community service. Miguel was able to tap into his confidence and innate leadership skills again by leading the campus ministry in his school in Calamba. "God has re-instilled my passion for public speaking through the ministry. It was a privilege to help our church win more souls by 'Honoring God and Making Disciples'. What started as sharing with a small group of 4-5 students led to 70-80 attendees weekly," he recalled.
Moving to New Zealand, he brought with him all the learning and inspiration he reaped from the experience serving as the guiding light of his pathway. "My desire has always been to organize campus ministries. 'Change the campus, change the World' is a principle that has been instilled in me by our local church in the Philippines. I believe that this is my calling, which will never change no matter where I may be."
As it turned out, this passion was also the key to achieving milestones in his career. Miguel has recently made headlines representing the Rotorua Boys High School in the Race Unity Speech, not to mention being the only Filipino in the bunch.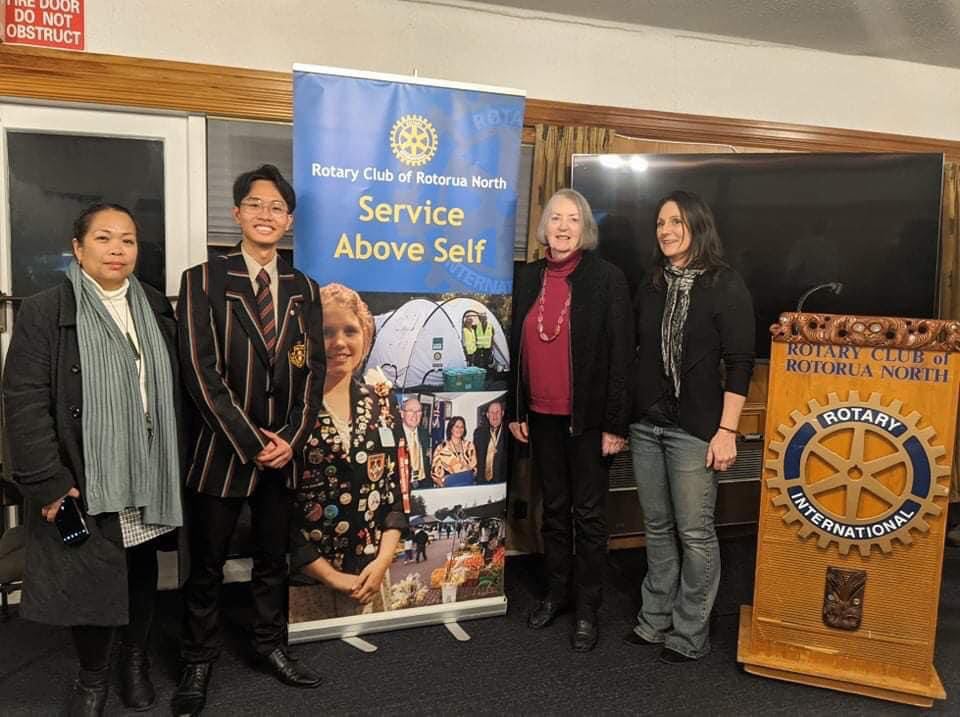 "This passion gives me an opportunity to voice my opinions and ideas about serious issues in our society, such as Racism. It serves as a platform for me to influence others and hopefully to remind them of the values that may have been forgotten while growing up. Such as compassion, kindness and empathy reflected in the story of the Good Samaritan, reminding us to be good to our neighbors."
Since then Miguel shows no signs of stopping excelling in this field after participating in another speech contest and being invited as a guest speaker to a Rotary Club meeting.
This endeavour, he said, has also paved the way for his involvement with important community events, such as the Filipino Multicultural Lunch, the multicultural volleyball event and the local Hui in coordination with the Rotorua Multicultural Council. Miguel is also seen to be active in leading the youth ministry of his local church in Rotorua.
In the realm of academics, Miguel also bagged several leadership awards and successive NCEA endorsements with Excellence honours to wrap up his decorated high school life. With these he has become one of the faces of the youth in the community and among the young Filipinos worth emulating.
Looking back on all of these milestones, Miguel does not forget to acknowledge the people pushing him to do great things, primarily his tutor and his family.
"First of all, I would not be where I am now if it were not for their unwavering support and guidance. The role of parent is very important to a child, because they have the most influence on him/her. And for me, knowing that they always have my back, it boosts my confidence to stand up and speak out no matter how huge the crowd is."
Moving forward, Miguel seeks to fuel his passion by continually engaging with the community and "sharing the messages worth sharing".
"I believe that I can influence others to take action, particularly my fellow students. In so doing, I believe, I am able to contribute to the upliftment of our youth," he ended.
Editor: Miguel Manaig has been nominated to receive the 6th Filipino-Kiwi Hero Awards – Youth Achievement Award 2022.