By Mel Fernandez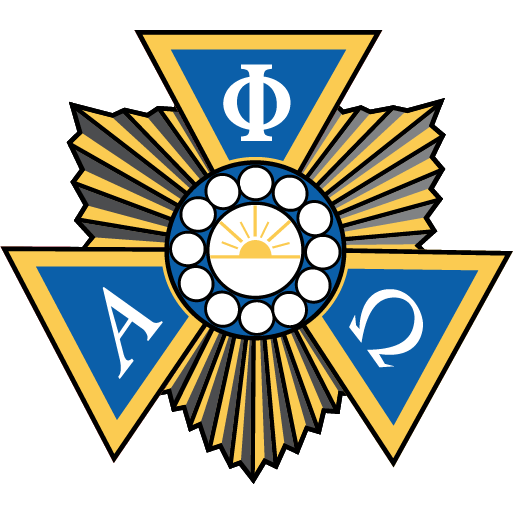 Alpha Phi Omega (Philippines) celebrates its 72nd Anniversary
AUCKLAND – On 13th December 2008, Filipino News was invited to celebrate Alpha Phi Omega's (APO) 83rd Anniversary and to witness the induction of officers for the fledgling Auckland chapter.
This event was a milestone as fraternity members of APO (Phil.) Inc. who migrated to New Zealand have been spearheading the move to establish Auckland, Wellington and Christchurch chapters of the prestigious Alumni.
Over the years the APO's membership roll in New Zealand has swelled with the rising tide of immigration. As a committee member commented, APO Alumni had "nowhere to go but to move forward."
"The first wave of APO members landed in New Zealand in the late 80's and early 90's," said Top Espinosa, the first President of the Auckland chapter.
On 26th November 2005 'Tops' Espinosa (Eta Kappa '97), Tony Peralta (Delta Lambda '78) and Rene Veneracion (Beta Kappa '77) met for the first time and this historical meeting laid the foundations of the Auckland chapter.
They were keen to "spread the news to the greater Filipino community that our beloved fraternity has started to congregate with the hope to reach out to more fraternity members in this country we now call our home", said Top.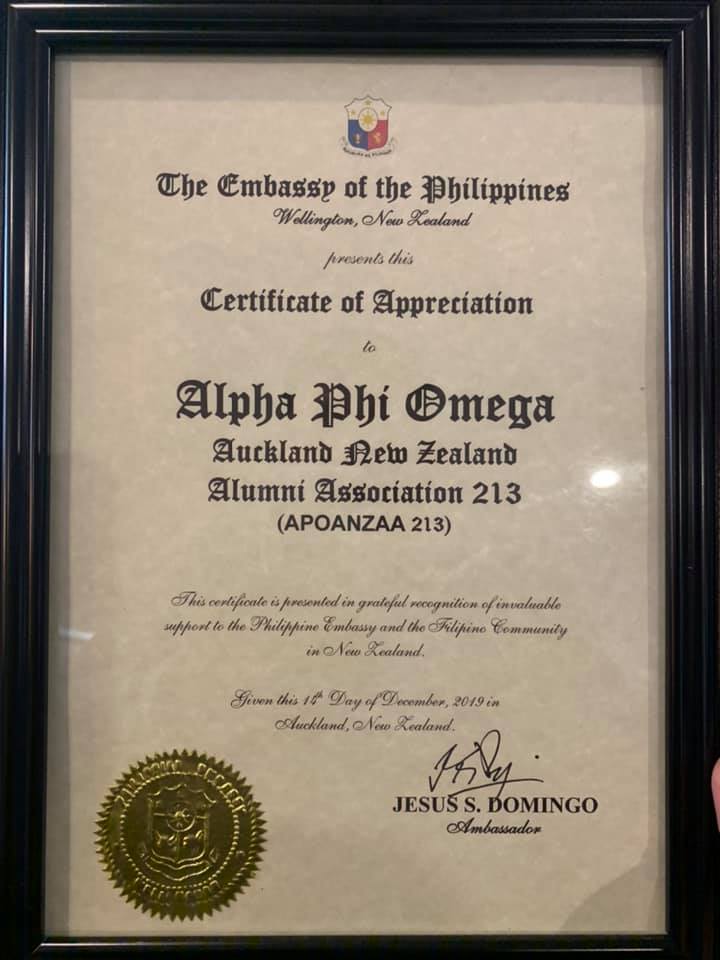 "On the 17th of February 2008 there was an election of interim officers and the APO Auckland Alumni Association (APOANZAA) was launched," said Top.
Membership grew by leaps and bounds and on 11th December 2008 the Alumni's constitution and bylaws were ratified by officers and members. This was a major step towards recognition from APO (Phil.) Inc.
"Next, the APO New Zealand Alumni Association was chartered on 23rd January 2011 in Auckland, and it was incorporated on 20th July 2020," updated Raden Chavez, APOANZAA Past President, 2019-2021. "It currently has 67 members."
Fast forward to 14 February 2020, when we reported on APOANZAA Inc.'s Dinner and Dance Fundraiser in Auckland.
"A key project of the APO Alumni Association Inc. in Auckland is supporting disadvantaged school children in the Philippines," said Chavez.
"Ever since we were students in universities and colleges in the Philippines we have been involved in the 'Adopt a School' fund raising program," said Chavez. "In 2020 we supported the Kapoc Elementary School in Davao de Oro and Cabaruan Elementary School in Pangasinan."

Another significant milestone for the group was celebrating APO's 96th International Founding Anniversary and the Induction of APOANZAA Officers for the year 2021-2023 on 18th December 2021, which was held at North Shore Masonic Centre in Albany.
As the new Regional Director of the Administrative Region of the Pacific, 2021-2023, Raden Chavez, who oversees 8 chapters in Australia and New Zealand, inducted the new officers of APOANZAA. Brod Carmelo Merced is the incoming president of APOANZAA for the year 2021-2023.
Background: APO is an international community service fraternity and sorority founded at Lafayette College in Pennsylvania, USA, on December 16, 1925. More than 400,000 members have joined the Alumni since it was founded.
APO (Phil.) Inc. was incorporated in 1950 and 'has set the standard for college campus-based volunteering in the Philippines. Members develop leadership skills, experience friendship on many levels and provide service to others.' – source: www.apo.org.ph