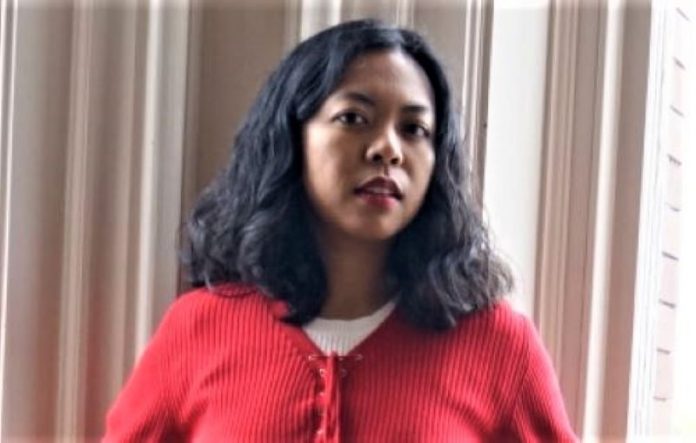 Prolific writer navigates 'the relationship between the diaspora and the homeland'.
By Mel Fernandez
Photo credit: Sara McNeilly Ammon
She is a prolific Filipino writer, having published essays, book reviews, short stories and novelettes, poems, creative non-fiction, anthological works, news articles and op-eds, at home and abroad. And along the way Monica Macansantos has received awards and recognitions that acknowledge her amazing talent and creativity.
Another achievement that this author will be proud of is the publication recently of her debut collection of stories about Filipinos in and out of their motherland titled Love and Other Rituals: Selected Stories (Grattan Street Press).
The stories in Love and Other Rituals encompass 'themes of home, yearning and belonging with an array of characters at home in the Philippines and abroad in the US and Pacific diaspora'.

Born in Baguio, Macansantos holds a PhD in English and Creative Writing from the Victoria University of Wellington.
RAVE REVIEWS: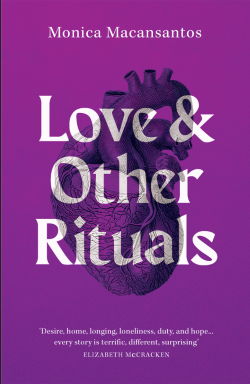 What follows is a compilation of recent reviews of her book.
"In Macansantos' stories … home is a multisensory experience, memories that elicit an aching feeling.
"Macansantos offers us glimpses of the complexities of Filipino life through her characters, while beautifully navigating the relationship between the diaspora and the homeland. A relationship tethered by shared nostalgia and community.
"Macansantos' stories are striking, vivid and homesickness inducing, especially for those of us in the diaspora." – Frances Revita in her review of the piece in the Pantograph Punch, published in New Zealand.
"I loved these beautiful stories by Monica Macansantos; who writes with such beauty and delicacy about desire, home, longing, loneliness, duty and hope — that is, what it means to be human. Every story is terrific, different, surprising." – Elizabeth McCracken, author of The Hero of This Book, The Souvenir Museum and Bowlaway.
"In Monica Macansantos's exquisitely rendered stories about the Filipino experience, both in the old country and abroad, homeland is not a place, but a pang. Wisely and compassionately observed, her dislocated characters long for home with the same restrained ardour they yearn for connection – something that, because Macansantos knows too well how an upset heart turns, remains always within sight and yet is still heartbreakingly elusive. Her splendid writing is stirring." – Antonio Ruiz-Camacho, author of Barefoot Dogs: Stories.
"Monica Macansantos draws you into the worlds of her characters and slowly reveals their secrets. I read with curiosity and quickness, intent upon discovery, but she isn't going to give it all away and you wouldn't want her to. Macansantos is a promising young writer who is wise beyond her years." – Mary Miller, author of Biloxi, The Last Days of California and Always Happy Hour.
"It's not their 'exotic' locations that make Monica Macansantos' stories feel fresh and new; it's the emotional territory she covers. The compromised longing of a teacher for the young married father who has become his lover. The contemplation on the part of two expat Filipinas in Austin, Texas, of the varieties of loneliness available to them in America. The sudden vision of a teenage girl, who's chosen a rough boy as her protector, of the potential emptiness of her future.
"Described this way these stories sound bleak. They're not. They're stories suffused with tenderness and a keen attention to the wild aberrations of the heart." – Anthony Giardina, author of Norumbega Park, White Guys and Recent History.
"Monica Macansantos' writing is immersive to the point of creating its own virtual reality. Set in the Philippines, the U.S. and New Zealand, these are tender and well-crafted stories of heartache and yearning unmet.
"Macansantos's Love and Other Rituals deftly moves us beyond what some might consider foreign or exotic and instead brings us closer to understanding our own tiny corners of the world." – Oscar Cásares, author of Where We Come From.
This book is available for pre-order from Vic Books Wellington (https://www.vicbooks.co.nz/love-other-rituals-pre-order) and Good Books Wellington (https://shop.goodbookshop.nz/p/love-other-rituals-selected-stories), as well as from Booktopia (https://www.booktopia.com.au/love-and-other-rituals-monica-macansantos/book/9780645481310.html).