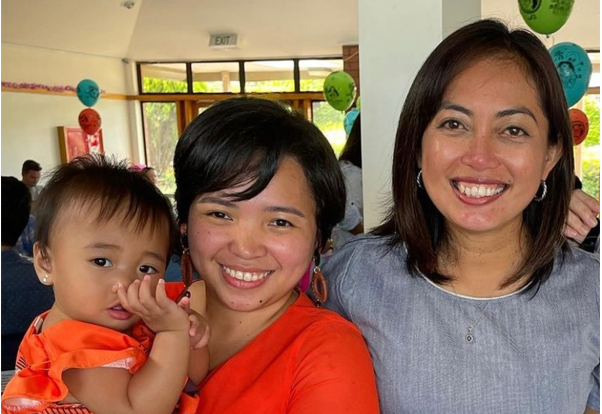 Sponsored Content
(All words are exclusively from the client & we have client consent to post this testimonial.)

• Zamelia was kindly referred to us by close friends, as we needed professional assists from a LIA (Licensed Immigration Advisor) to guide us through the resident visa applications for my family and as we had a baby on the way at that time it was more complex.

• Since Zamelia was in the UK we had the first consultation online with her and even at that we noticed that she was very knowledgeable, skilled and clearly understood our objective.

• There were two concerns always running around through our minds:

– First, if we could have the resident visa at the end.

– The second concern was whether our immigration adviser was the best in this market.

When initially assessing the 𝐄𝐎𝐈 point ourselves, we were short of 20 points in the EOI. However, with Zamelia's expertise and experience we were able to come up with 20 more points and complete the 160 points which are required for the EOI application. She had guided us from the beginning of our application in 2019 and kept updating us on how the applications were going from time to time. Communication was always swift with her and we never had to wait for her responses, even when she was in the UK. Her advice was always professional and also personal with our best interests in her mind.

• Zamelia also helped me get an 𝐄𝐬𝐬𝐞𝐧𝐭𝐢𝐚𝐥 𝐒𝐤𝐢𝐥𝐥𝐬 𝐖𝐨𝐫𝐤 𝐕𝐢𝐬𝐚 application in the middle of the resident visa process to enable us to legally stay here in New Zealand while the resident visa process was being assessed by a case officer. At that time we waited about 18-24 months to get a case officer allocated. It wasn't an easy journey and at the time we felt like we just wanted to pack up and go back home. But Zamelia was always there for us with positivity whenever we had doubts. And she always ended all emails or communications with "I am praying for you all." That always calmed us down and gave us trust that she was telling us that everything would be done well in the end.

• Our daughter, Amarah was born on 17 March 2020 and we made a request to Zamelia for Amarah's visitor visa application to let her stay with us in New Zealand. She happily accepted the request and represented us for Amarah's visa application for free as her present to us. Unfortunately, we came across a medical issue with Amarah as she was born with a cleft palate. Zamelia fought very hard to get her to be able to stay in New Zealand. After a very long visa process, five months, Amarah finally got her visa approved to stay with us. We were all very happy, but Zamelia prepared us for the worst situation which we might encounter when processing the resident visa applications. She said that Amarah's medical issue would be probably coming up again and it would be a more thorough assessment that we would need to work even harder to negotiate.

• Finally, after a lengthy wait, agony, and sleepless nights- she informed us that our case officer had finally been allocated and the assessment was officially started. Feeling a bit relieved, but the die had been already cast. After an initial assessment completed by a case officer, the INZ requested more medical reports from the Amarah's physicians, as Zamelia had expected. She was born with a cleft lip and the INZ Medical Assessor was under the impression that Amarah did not meet the health standards and was not qualified for New Zealand residency. We were distraught, lost and afraid. What should we do? We couldn't just let her go back to the Philippines. She was born here during the COVID-19 situation. She would be in greater danger. The fact that she had only turned to one year old made us more nervous with the whole situation in front of us.

But Zamelia seemed to be calm and collected. She assured us as that she had handled a few similar cases before and had good knowledge that that we could try. We trusted her as usual; she did not give us any guarantees, but reassured us that she would try her best and fight for us to help us legally stay in New Zealand as a family.

• We are very thankful and appreciate all the letters and reports that Zamelia prepared for the immigration officer to fight for our daughter's right to stay with us in New Zealand. My family wanted to have a positive outcome and Zamelia was the one always being practical and honest in giving us her advice. She always looked at both sides. If we manage to bring our case forward and the officer grants us the resident visa, that will be the desirable outcome. However, she also advised us that if the decision is not in our favour, that we have no choice but to appeal our case to the Immigration Protection Tribunal or to the immigration minister. She was always honest and upfront to me, even when the news was not pretty.

• Finally, after a few months of debate with the immigration officer and the medical assessor, last month we finally got the good news from Zamelia telling us that the INZ had approved resident visas for all three of us. We couldn't thank her enough; she did so much for us. We will never forget Zamelia and now she is a part of our family in New Zealand. I will always recommend her to every migrant who wants to achieve their pathways here in New Zealand.
We are very happy to see that she is now back in the industry in full swing to help more migrants, especially Filipinos.

Tel: 09-390 7957

Email: info@qdigroup.co.nz

Facebook: https://www.facebook.com/QDI.Group/