An overview on the Filipino-Kiwi Hero awards : https://www.filipinoheroes.nz
By Noel Bautista
To reward, highlight and inspire excellence in the Filipino community in New Zealand.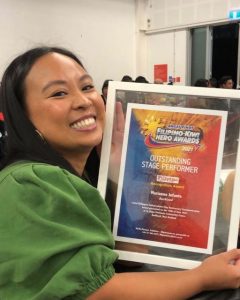 Marianne Infante
TIMARU – Envisioned in 2014, the gem of an idea came from Filipino News NZ, has taken off with a hiss and a bang and has paid itself forward with continuous excellence ever since.
Migrant communities have always been overachievers in Aotearoa, owing to the need for migrants to know, adapt to and conquer their transplanted environments.
The Filipino community is no different, having outdone itself in terms of contributing to the New Zealand economy and in serving fellow Kiwis season after season, year after year.
But, with no apologies for subjectivity and bias, Filipinos do it with love, dedication and gratitude.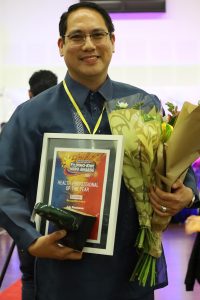 Arby Manalansan
Pinoys love what they do and love their hosts and fellow migrants, manifesting it in their daily deeds.
Having dedicated themselves to their second home, Pinoys likewise dedicate themselves to their jobs and communities. Just as importantly, Pinoys show how grateful they are to be adopted members of the New Zealand community by giving the latter their fullest measures of effort, respect and cooperation.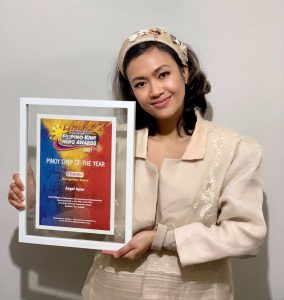 Angel Apun
These are the stories the Filipino-Kiwi Hero Awards look for and retell in the most meaningful way possible, if only because with all the negativity in the world, everything positive must be highlighted, but also because telling others about their kabayan encourages other Filipinos to do similarly.
The selections this year would stand out in any other year, but the urgency and singularity of the Covid pandemic has made the awardees achievements mean even more.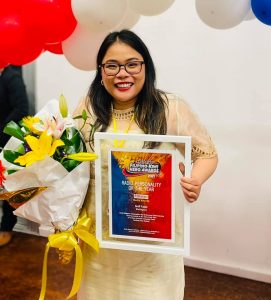 Jesil Cajes
The selflessness, improvisation and willingness to go the extra mile of many awardees was caused by the nature of the pandemic and many of the awardees proved equal to the task.
In other cases, the awardees exceeded at producing their creative outputs to gain notice in their chosen fields, whether it be in the arts or in sports.
In any other year these awardees by virtue of work output, dedication and excellence would be impressive choices. For excellence in the year of the virus, the achievements stand the tallest.
Mabuhay to this year's Filipino–Kiwi Hero Awardees!